Autumn has officially arrived!  And the forecast for fall indicates plenty of neutrals with a 100% chance of scattered, bright, retro hues!
Noticing this interior design trend toward "Urban Retro" color palettes, Liz Stone, McCormick Paints color consultant, couldn't help but incorporate it into the Fall 2015 McCormick Paints Color Poll. Choosing four colors from over 1320 colors in the McCormick Color Is display is not an easy task, but we know you'll love what Liz came up with: A perfect blend of exciting retro hues, balanced with some modern metropolitan shades encompassing the latest trends.
For your voting pleasure, we introduce the Fall 2015 Seasonal Color Poll contenders!
Painting with the Fall Palette
The fabulous thing about this Fall 2015 McCormick Color Palette is that each color can work on its own:
…A Carrot Cake colored dining room – Bon appétit!
… Open floor plan in Bonaire – Works for office and commercial space, too!
…A Charybdis painted kitchen backsplash – Totally cool!

…A Cozy living room in Evermore – Grab a good book and hot cup of tea!
Alternatively, the four McCormick Paints Fall 2015 colors can also work together as a cohesive color scheme.
When looking at color, avoid focusing your attention only to the colors on your walls (although we tend to think that's the most fun part!) Let's paint a picture of how the Fall 2015 McCormick color palette would work together as a well-coordinated decor.
Imagine the walls of an open-floor plan living room painted with a clean, fresh slate of Bonaire. These neutral colored walls are nicely contrasted with dark floors, highlighting their deep brown color, mocking our Evermore color. A light gray sofa is sandwiched between accent end tables that have been refurbished and painted with a coat of our orange-red Carrot Cake, with a touch of distress. Toss in some bright Charybdis colored accent pillows, candles, and lamp shades. There you have it! All four colors of the Fall 2015 urban-retro inspired color palette displayed beautifully in a single room!
Let's Hear from YOU!
Now it's your turn to pick your favorite Fall 2015 color from Liz's selections! Cast your vote in our Fall 2015 Seasonal Color Poll on the McCormick Paints website. Remember, the winning paint color will be available in free quart samples for a limited time only so stay in touch to see which color is named the Fall 2015 Favorite!
Interior Designers, Color Experts – Get Involved!
We want to hear from the experts in the design community and find out the trending, popular colors for upcoming seasons! This is your chance to showcase your design style, and be highlighted on the McCormick Paints website. As a regional manufacturer and retailer servicing the Mid-Atlantic region, your work could be seen by hundreds of potential customers and contractors.
BONUS
Design Tip:  If you're not ready to take the plunge with bolder colors, like Carrot Cake or Charybdis as paint colors, use those deep oranges and bright blues as accent pieces that will be highlighted against neutral wall colors, Bonaire and Evermore. We had fun pulling together some accent pieces to help you find your color inspiration this fall!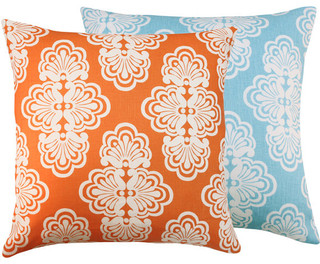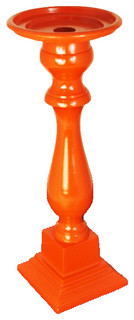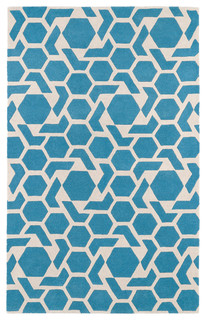 And a "Woopsy" lamp just for FUN!